Spring. The time of flowers, showers, and those outdoor projects.
Many of you have been holed-up like Punxsutawney Phil and are eager to tackle that new sidewalk, garden, or even a french drain.
With shovels, tillers, and post-hole diggers can come unwanted run-ins with your fiber, electrical, or sewer lines.
It is always wise to contact Arkansas or Oklahoma 811 as they can have details on the utilities' location on your property. However, your fiber lines may have been laid since your home was last marked, or lines underground could have shifted due to heavy rains, erosion, etc. It is always good to call and schedule a location if services have changed on your property.
How 811 works.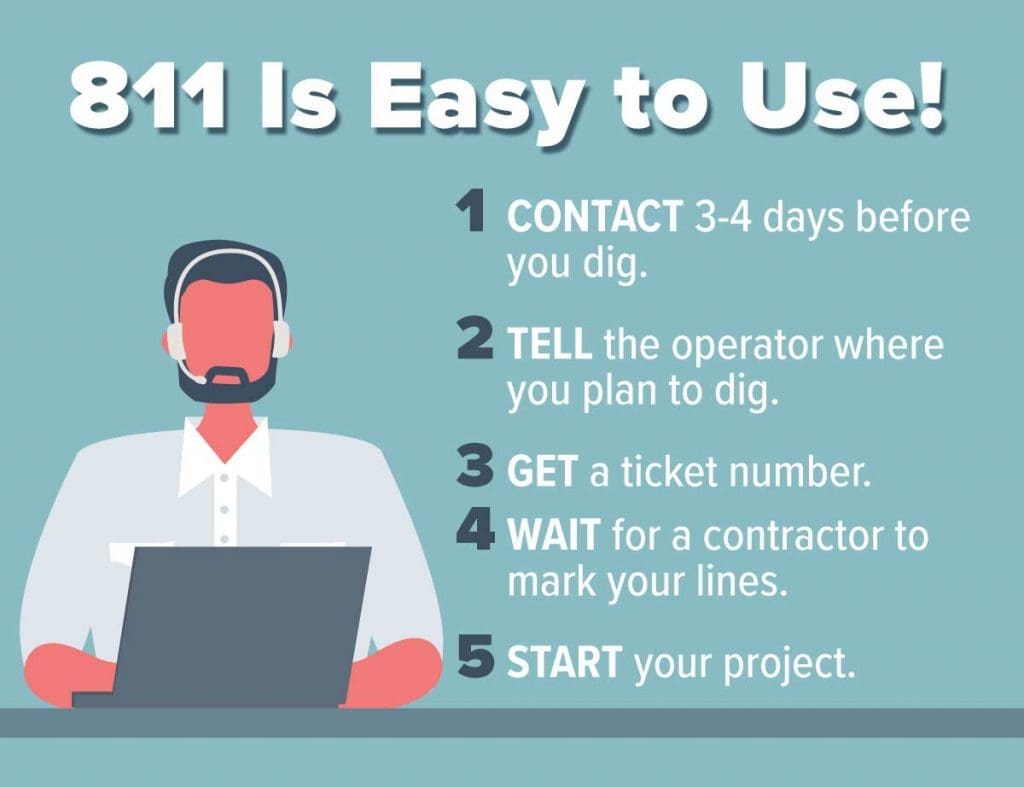 811 is Easy to Use!
Call

 or 

Submit Online

: 3-4 days before digging, either 

call 811

 from 

anywhere

 in the U.S. or make a request through your 

Arkansas

 or 

Oklahoma

 811 website. 

Tell

 the operator where you plan to dig.

Get

 a ticket number.

Wait

 for a contractor to mark underground lines, pipes, and cables.

Start

 your project.
When you dial 811, you will be connected to a representative from your state 811 center. Answer a few questions about your location and your digging project. The same questions can be answered if you choose to submit online. After completing the request, you will receive a ticket number and be told the expected response time and how to confirm that all utilities are marked before you can safely dig.
On your call or online, be sure to mention sprinkler systems, fiber locations, or anything you have installed underground yourself.
FYI
Erosion, root growth, and the way your ground shifts during the seasons can change the locations of utility lines over time. It is likely utility companies have made changes to their lines since the last location. Even if your property was previously marked, call 811 again.
TIP
Want to work on your project over the weekend? Plan ahead and call or go online the Monday or Tuesday before you want to dig. Most locators can do this in 2-3 days, but weather and other events can slow this process down.