We are all impacted by cooperatives on a daily basis, and most of us have no idea how or even what a cooperative is!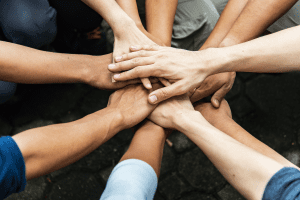 The simplest explanation of a cooperative is a group of people that bands together due to a common need, recognizing they are stronger and more effective together than individually. Cooperatives have been formed over the years to demonstrate demand, increase buying power, and provide support to underrepresented populations.
Think for a moment about the missions behind these household names that are actually cooperatives with active membership… Land O' Lakes, Ace Hardware, REI, Ocean Spray, Navy Federal Credit Union. One cooperative closer to home is your local electricity provider.
Electric cooperatives were founded more than 80 years ago because farmers needed electricity and "Big Energy" refused to invest in infrastructure in rural areas. These corporations didn't see the value in bringing electricity to those living outside of bustling urban developments. Farmers realized the economic impact that electricity could have on their operations, not to mention the benefits it could provide to their neighbors.
Do you remember paying a small membership fee when you signed up for your electric service? You are now an owner of a cooperative. Yes, an owner! Cooperatives are member-owned and governed (learn more about your cooperative principles here).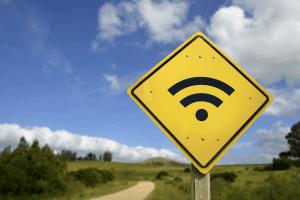 Thanks to electric cooperatives, you can go practically anywhere in the country without sacrificing indoor lighting, comfort, productivity… and now connectivity.
Until recent years, the internet digital divide between urban and rural communities has been vast and untended. There have been a few "stop gap" measures put into place for consumers, such as satellite internet and carrier hot spots, but these options are incredibly expensive and notoriously unreliable.
Electric cooperatives have, yet again, answered the call to step in where big industry has not – making the commitment to bring the best in internet connectivity to each member down every mile of powerline.
Cooperatives are the ideal provider of fiber-based internet service for several reasons. They: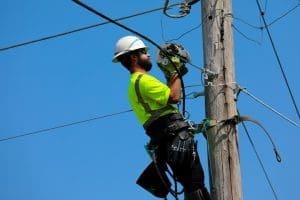 Understand the important and unique needs of their membership, including geography;
Have an existing infrastructure (power grid) in place to facilitate the design, construction, and maintenance of a fiber network;
Have a mission and proven strategy to keep costs low for consumers;
Provide the best in customer service because they are neighbors caring for neighbors.
As electric cooperatives complete construction on their new fiber networks, other industries will soon follow suit, opening additional options for consumers. Rest assured knowing that the broadband service offered by your cooperative will remain the best value for the best service in fiber technology for years to come.