Online shopping has increasingly become the norm for consumers all year long, but there is no better time for shoppers to skip the lines and simply click to purchase than during the holiday season.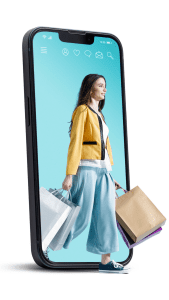 The ease of shopping from the couch has been heavily adopted in both urban and rural communities. According to eCommerce Times, 73% of all online retail purchases come from rural consumers, just like those served by WAVE Rural Connect. In fact, many of our members are regular online shoppers and especially rely on online gift shopping this time of year.
The ability to shop online comes with the need for reliable, stable internet. With WAVE, shopping for your loved ones is easier than ever. Check off every item on your wish list without ever leaving the house with high-speed internet from WAVE Rural Connect. You can browse your favorite websites with zero lagging or frozen screens, add items to your cart with ease, and set up safe and easy payment options to make your shopping experience as easy and stress-free as possible.
Avoid those crowded sales and long lines this season! Get connected today!  Happy shopping!
Sources:
https://www.ecommercetimes.com/story/rural-america-is-the-next-e-commerce-frontier-86890.html