CABLE VS FIBER
Our competitors are providing Internet service over outdated copper wires or fiber that stops at the curb, Wave Rural Connect uses cutting-edge GPON technology that brings fiber optics INTO your home.
Coaxial Cable: The Old Way
Commonly used by cable operators, telephone companies, and Internet providers for data, video, and voice services.
It has been around since the early 20th century
Transmits data by small electrical current via a copper conductor cable
Most services offer a maximum of 100mbps
Susceptible to magnetic and electric interference
High loss of signal on distances over 100 meters
Can be easily tapped and hacked
Fiber Optic Line: The New Wave
Used by the highest-speed networks driving the next generation of data, video and voice solutions.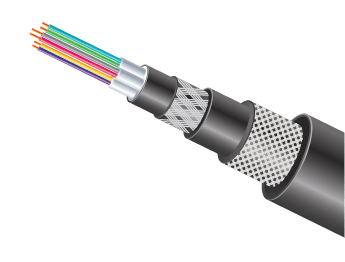 Until recently fiber was in use only by large corporations and telecommunications networks
Transmits data using light frequencies
Offers speeds over 1 Gigabit (1,000 mbps)
Not affected by magnetic or electrical equipment
Extremely low signal loss over kilometers
Light signals are extremely difficult to tap
Here is an infographic that summarizes the differences between coaxial and fiber-optics.