Internet and Email as We Know It.
Many people are accustom to getting an email address with their Internet Service Provider (ISP). It's as old as the hole in a donut. ISP email is just a given then, "I get internet service, I get an email address… right?"
There are many good reasons NOT to use an ISP email account. We will go through the opportunities and obstacles and explain why we feel offering email is more of a con than a pro.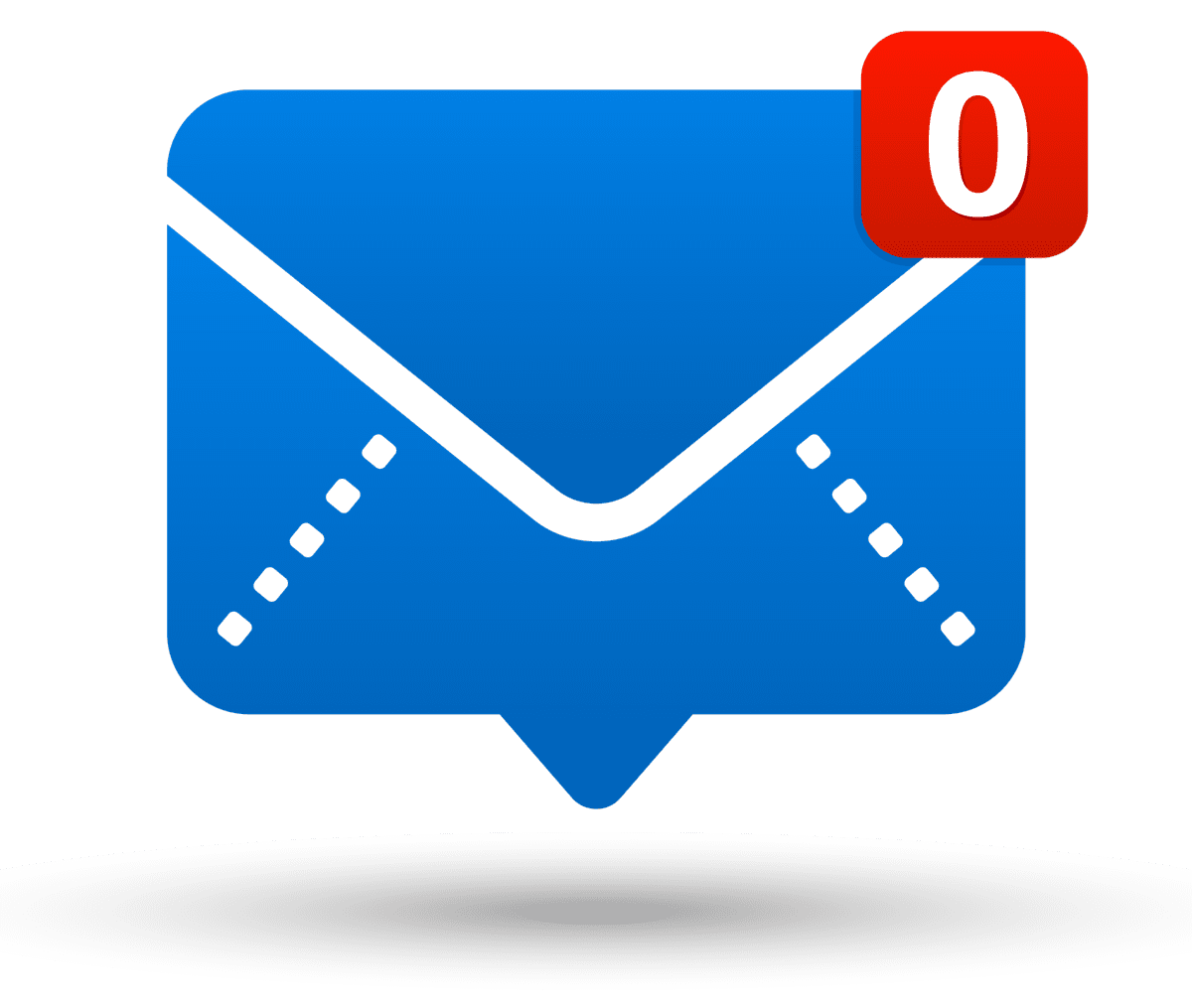 What's So Bad About An ISP Email Address?
In the early days of ISPs, there were no free email providers. So it was merely part of the package to provide email as part of the connection and (web) hosting services. Flash forward to present times, and more people prefer email hosts that are separate from their ISP.
There are a few good reasons for an ISP to provide email addresses to their customers.
The ISP has an official tool they largely control and communicate essential account details and offers with the customer.
It is a way to narrow login methods and provide fewer holes in security — theoretically.
Some people want all their Internet services in one spot, one login — and the goal of a service provider to meet market demands.
There are downsides for the ISP too.
It's one more layer of support they have to provide that takes away from solving internet service and account issues.
It requires either storage hardware or leasing of space in the cloud to support email. Assuming the ISP is not a web hosting provider as well.
An ISP likely has to manage that space and keep track of active and abandoned accounts.
All this at a cost that is passed on to the customer.
Today, providing email service is far from the top priority for many ISPs. Some ISPs are no longer offering email to new clients, leaving existing customers chained to a poorly-supported offering.
If you have hundreds of contacts and thousands of old messages, a new email address is a migraine in the making
There are Also Obstacles for the Customer.
When you leave your old ISP, you may lose access to your previous email address. If you have hundreds of contacts and thousands of old messages, it is a migraine in the making.
Many ISPs severely limit email storage space. You may also face a marked file-size limit for email attachments.
The technology used isn't always up to date, a third-party host manages the service, or the web interface and mail client connectivity are so horrible users are left frustrated.
There are a few ISPs that charge a separate fee for these underperforming email services.
Advantages of Email Hosts Versus ISP Email
Email services are their top priority.
There are often free tiers that are better than ISP-hosted email.
You will always have the same email address, no matter how many times you change your ISP.
Most services offer large amounts of (free) email storage space with fewer limitations on attachment file size.
Most services use a modern, simple interface, making it easy to read, send, and manage messages.
Other benefits are offered, such as online calendars, file storage, photo storage, and maps.
Offering the Best Services at Fair Prices
The promise at Wave Rural Connect is to continue the member-like experience of our parent Arkansas Valley Electric Cooperative Corporation. We are an Arkansas-based provider with local people administering the services. Being a smaller fiber services provider means costs per user are magnified when offering hosted services and hardware. Dedicating the support staff needed would take away from the personal member support and service experience you deserve.
For these reasons, we feel it is best to leave the choice of email provider up to you. There are many free and paid providers whose services are enhanced by the fiber internet speeds we offer. Below is a short list of possibilities.
Picking Out a New Email Host
First, you have to decide between free and paid. The most straightforward answer is it comes down to what features you want, and do you mind display ads in your interface or email window.
Hosting services like Gmail, Yahoo, and Outlook offer surprisingly good and feature-rich services for free and are worth a look. If you are an Apple-only user and don't mind using webmail when on a PC, then iCloud Mail is a decent option.
If you desire more features and security but still want to stay in the free tier, you can try out Zoho Mail Forever Free Plan and Tutanota.
Outside of the iCloud offering, most of these providers subsidize free accounts with ads or allow keyword scanning to target ads to you. Some users may not be comfortable with that, and paid email hosting might be right for you.
Many paid email hosts offer excellent services. We will focus on services a typical consumer or home-office user might want.
Gmail for Business: Part of G Suite, so other upgraded business services come with it, but if you already use Gmail, it is a smooth transition.
Outlook Premium: Part of Office 365 (there are several paid tiers). That gives you access to Microsoft applications and services in addition to advanced email.
Zoho Mail: While there are myriad other services you can sign up for on Zoho, you can pick mail-only tiers with advanced features. But there is a lot to learn the more you add on.
Proton Mail: If security is your thing, it is hard to beat Proton Mail. They do offer a free tier, but it has several restrictions. If you don't mind very complex passwords and authentication methods, you will like extras the paid version of Proton Mail offers.
Don't just take our word on the few hosts we mentioned here. Do your research and see who is right for you. There are plenty of choices out there.
Additionally, just because you leave your ISP does not mean it is guaranteed you will lose access to your emails. Check with your current provider's support documentation to see how long you will still have access or if you will lose access at all.
The writer of this article suggests it is best to find a third-party email host for your primary comms — just in case.
Fiber Internet
100Mbps
Great for basic streaming, light gaming, small families.
$49.95
---
1 Gigabit
Awesome for 4k streaming, heavy gaming, videographers, smart homes, large families.
$79.95
TV over Fiber
4 Packages
Amazing picture quality no matter the weather. From the basic local channels to premium sports, movies, and music. On-demand and mobile streaming.
Starting at
$43.99
Fiber Phone
Home Phone
Crystal-clear calling, unlimited nationwide calling, caller ID, 3-way calling, remote access to voicemail, call blocking, and more!
Starting at
$29.95