"When you have been getting 5 mbps anything seems better, but 100 mbps is amazing."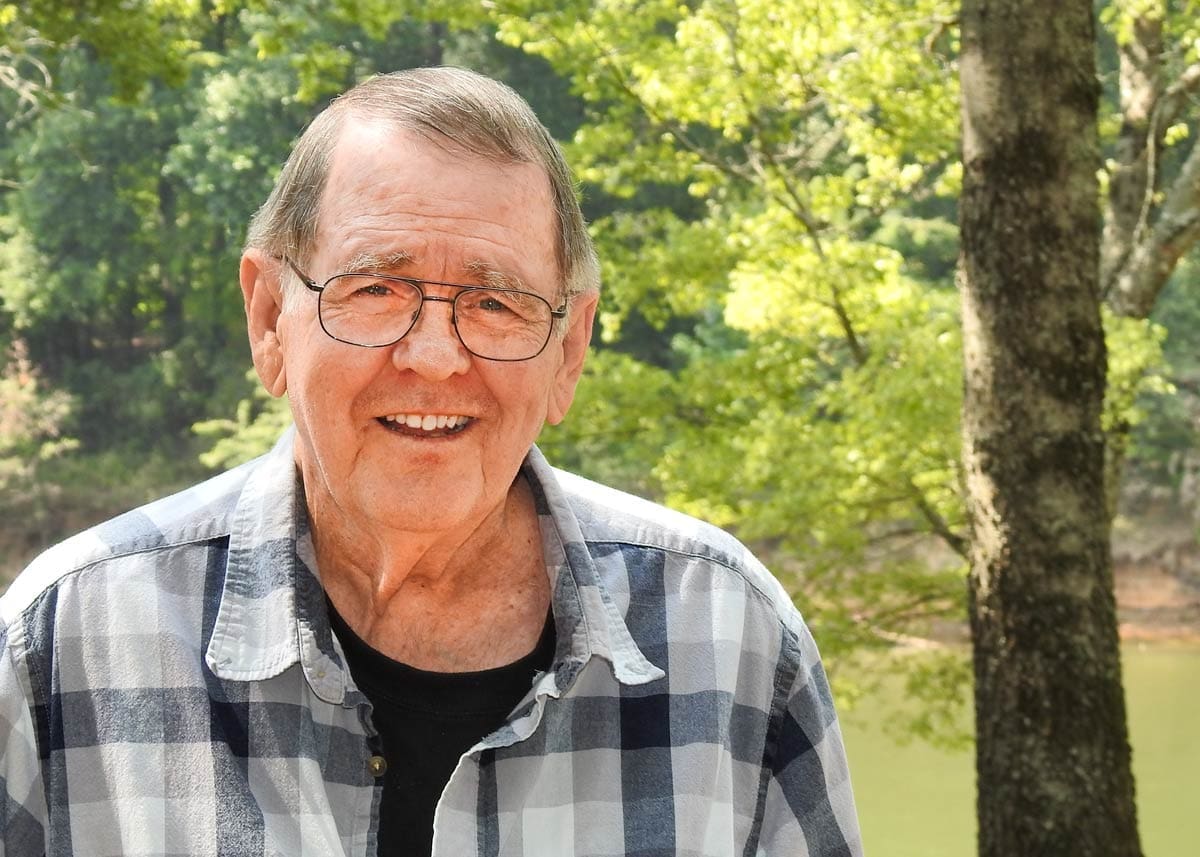 Residential Customer: Retired
100 Mbps Internet, Complete TV
What Wave Rural Connect services did you sign up for?
100 Mbps Internet, Complete TV
What made our services stand out from other options?
Speed, price, and quality of service. I can download, stream, and watch 4K content and I couldn't before. There is absolutely nobody offering a fiber service in this area at these prices.
The quality has impressed me most. I get a strong signal, no slowdowns, and get great picture quality on the TV package. The Complete TV package has everything I'll watch and more. I love that I can watch TV when the weather is bad. So that is worth it all right there.
What was it like before you had our Internet and TV services?
I tried several services, as we didn't have the same quality or options that were offered within the city of Van Buren. So here we are just a few miles north and don't have the same quality of services.
We had a wireless service but it wasn't reliable and there was only one broadcast transmitter and it was mounted on a water tower, so we had to put up an antenna and point it at the water tower.
Next, we had 6 Mbps DSL. Which would only do 5 Mbps download on it's the best day — most days less. I paid $141 per month, which I thought was pretty expensive for what I got out of it. The service was too slow to stream movies. I had this 55-inch 4k TV and couldn't watch 4K content at all.
Next, I tried satellite Internet and TV, which was $143 per month. As with DSL, the speeds weren't capable of delivering the type of content I wanted. Plus the picture quality was inconsistent and you never knew when the weather would affect the signal. With that service, I couldn't stream or download 4K either.
What features sold you on buying this service?
Like I said before, speed. When you have been getting 5 Mbps anything seems better, but 100 Mbps is amazing. The cost is lower too, for what I wanted. I can get HD channels that look HD and can use my Internet at the same time without degrading the picture quality.
What have you been able to achieve since using Wave Rural Connect services? How do you use Wave services?
It goes back to being able to do more than one thing at a time on my Internet service. Before Wave, sometimes doing more than one thing took a long time or couldn't happen at all.
As far as use, you've figured out by now I love movies and 4K content. As I'm retired I don't need to use it for work. I wish I had these speeds back then! I used to upload and download large map files for the oil industry.
What has exceeded your expectations since working with us?
The installation process and the people. I thought it would have been more work to bring a line out to my house way out here, and get everything installed.
The install crews were very friendly and knowledgeable. I like technology so they didn't mind that I asked them questions while they worked and they even showed me what they were doing and why. I never asked a question that they didn't know their stuff.
What's the main reason you recommend Wave Rural Connect?
Quality and community. A lot of people don't remember or realize what the cooperatives mean to this area. Arkansas Valley Electric Cooperative helped bring fiber out here with Wave Rural Connect just like they did electricity years ago.
I got along so well with a couple of the installers, they have been renting a cabin I have while they continued to work out in this area.
What would you tell someone who's considering our business?
This service is coming from a provider in our community. These people live here, work here with us. You don't get that with these big companies. To them, you are just a number.
The people at Wave Rural Connect really do care, and I love to tell everyone I can about this service.